"The Clock" - Beta test ( starting March 1st 2000 )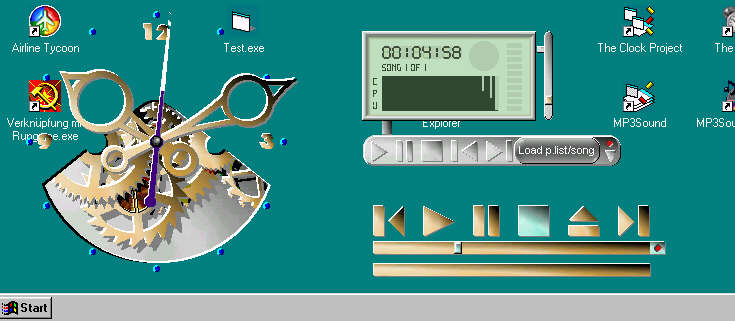 "The Clock" - the first transparent analog/digital desktop clock
Beta testers wanted !
"The Clock" is a desktop clock utility for Windows 95/98/NT.
It either as an analog or digital clock with transparent or opaque background available.

About 200 properties and functions included:
~ 20 different hand styles
Digital / analog clock
Synchronisation with internet time server
MP3 - player incl. playlists
CD - player incl. playlists
Alarm functions ( message, sound or program start )
Time zones
Real-time clockwork
Daylight map
Moon phases
Moon position in zodiacs
Sunrise - sunset
System monitor
Screensaver functions
Swatch internet time
CPU - monitor
...